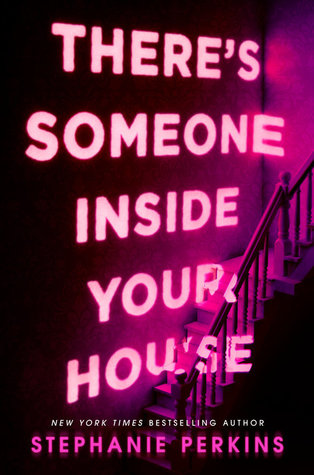 My rating: 4 of 5 stars
Received: ARC via Edelweiss
Publication Date:September 26, 2017
Publisher: Dutton Books for Young Readers
Point of View: Third Person (Multiple)
Genres & Themes: Young Adult, Contemporary, Horror, Slasher
BLURB:
Scream meets YA in this hotly-anticipated new novel from the bestselling author of Anna and the French Kiss.
One-by-one, the students of Osborne High are dying in a series of gruesome murders, each with increasing and grotesque flair. As the terror grows closer and the hunt intensifies for the killer, the dark secrets among them must finally be confronted.
International bestselling author Stephanie Perkins returns with a fresh take on the classic teen slasher story that's fun, quick-witted, and completely impossible to put down.
REVIEW:
His question was curious, though his voice was dead. "Why aren't you screaming?"

Because I don't want to wake up my brother and sister. When she didn't answer out loud, he finished her off. 
There's something about binge watching slasher movies that just makes my day. There's a difference between scary movies and slasher movies, both of which I love, and it's important to note that this is a YA Slasher-esque book.
How someone who wrote Anna and the French Kiss could possibly write There's Someone Inside Your House is exciting and intriguing. Stephanie Perkins doe not write fluff and rainbows in this one. She does not hold her punches, either.