If you live in Miami or South Florida you know that we rarely get book fairs down here. We're so south that we're not even considered south, and so people don't really venture down here. Book tours? One (1) bookstore hosts them and that's maybe once a year. Okay, I'm exaggerating, it's maybe once every five or six months. Book signings? Again, that same bookstore, and the rare Barnes & Noble bookstore that host them one or two every year. Book fairs? Glad you asked. We get the one, the official Miami Book Fair that's hosted every year during November. It's a week long event that culminates in a weekend street book fair.
During that week, different authors hold panels and then during the weekend, vendors and books signing are held in the Miami-Dade College Wolfson campus.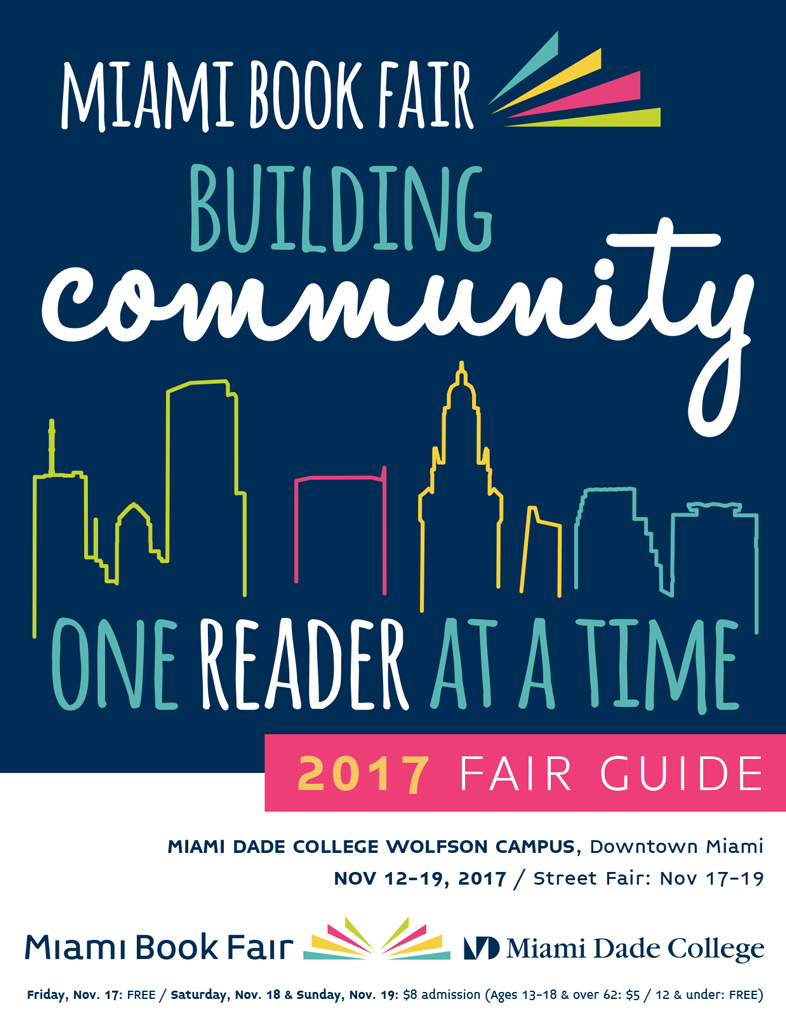 I live for this book fair.
I die waiting for that week in November. That one weekend once a year.
This is a guide for surviving and living the Miami Book Fair.
First, make sure you take cash with you. Yes, they accept credit/debit cards, but life hack: If you pay with a card they'll charge you tax. If you pay with cash, rarely (because there are cases where they do) do they charge you the tax.
Second, build your author schedule. It's easy to get lost and enthralled by the many book vendors, the food, and the music. Also, the heat is suffocating. You're in Miami. Miami doesn't care about the actual season you're supposed to be in. So, you're not going to want to take out your schedule and plan whilst you're in the middle of foot-traffic.
The Miami Book Fair schedule is up almost a month in advance it allows you to build your schedule. Use it!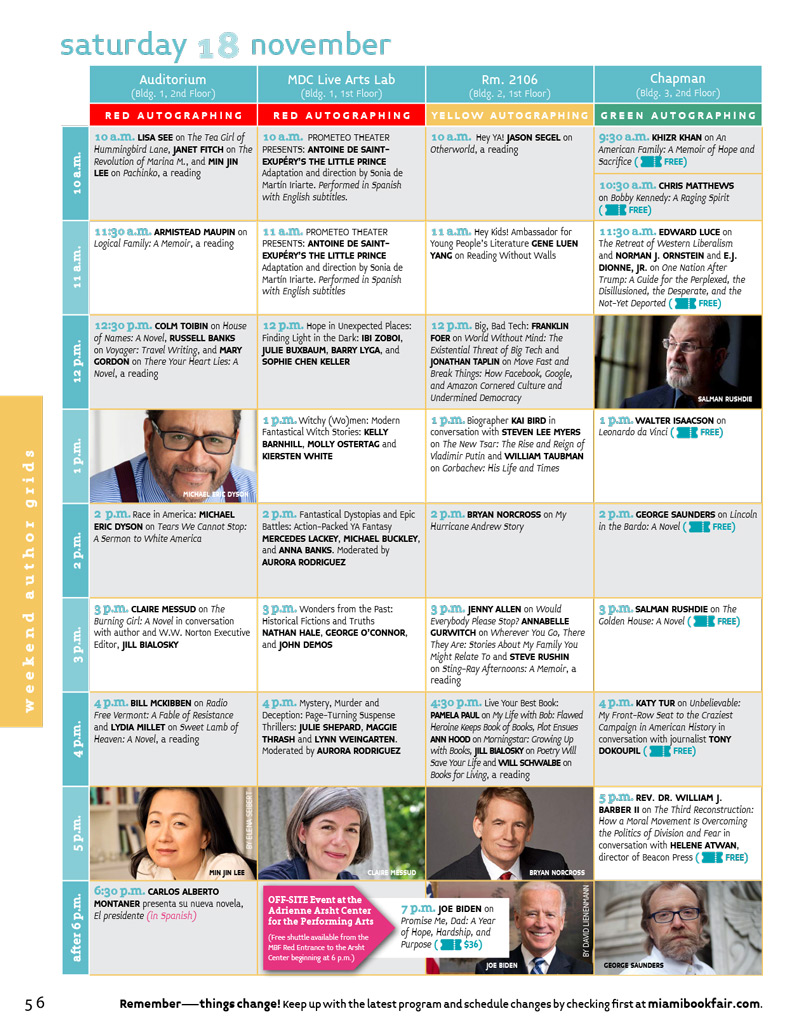 Third, get there early. The book fair closes at 6 pm. That time goes by quickly. Know the saying, "life flies by when you're having fun." Well, it's true. Especially when you're reading blurbs and trying to run from one author to the author whilst trying to eat some raspados.
Okay, so this leads me to my pros and cons of the Miami Book Fair. Listen, Miami is a CITY. Like an "everyone knows about Miami" type of city. So, there should be more attractions, right? Let me let you in on a little secret. Miami is a scavenger hunt for finding fun things to do. The thing is Miami is good for beaches and clubs. Sure, there are museums, but you better believe I've been to all of them at least 15 times.
Obviously, I'll be looking at all the book events. The thing is I hear about YALL Fest, BOOKCON, BookExpo, so forth. The thing that they have that Miami Book Fair doesn't?
ARCS. I'm not trying to say the only reason to go to events is to get Advance Reader Copy's but the thing is MBF doesn't offer any exclusive content. Last year I saw a book subscription box service. This year? They weren't in attendance. Harlequin teen came last year. This year? Nothing. Harpercollins was there, but they had a small selection of showcase books. There were three ARCS, the rep told me he might give them out on Sunday.
The thing was there are barely any discover selection each year. This year I noticed there were barely any teen books. If there were, they're the same bestseller books you can get at Walmart or a B&N. And they're at full price. Books & Books had the same selection of bestseller books.
There really isn't new and exciting books. There are no Penguin teen, or Random House booths.
Don't get me wrong, I love the Miami Book Fair. I have to. It's the only I can go, but I think they need to step up their game. I've got for the past 7+ years, and I see less content each year. I'm a bookseller and so I rather get books with a discount, because some of the content isn't worth getting at the booths.
Nonetheless, I can hardly wait for November 2018.