My rating: 4 out of 5 Stars
Received: ARC provided by author/publisher
Publication Date:July 21, 2017
Publisher: Unlisted
Point of View: First Person (Nash & Bay)
Genres & Themes:  LGBTQ+, M/M Romance, Paranormal, Shapeshifters
BLURB:
Some live on memories…
Almost dying during a pack uprising has a way of shaking things up. I'm no longer Mr. Laid Back now that there's an itch under my skin I can't scratch.
On a volunteer mission that goes beyond the walls of our compound, we enter the territory of a pack long thought dead, and find ourselves on the business end of their spears.
What I'm not prepared for is what I find within their walls—The one shifter I never thought I'd see alive, the one I'd mourned twice, the one I'd always loved. He is alive, and if I have anything to do with it, he'll stay that way. But he's got secrets, and exposing them could lead us to an enemy worse than the bloodthirsty undead shifters wanting to kill us all…
REVIEW:
Megan Erickson is that you? I know I've read and loved Daring Fate, and I was baffled that Megan Erickson did THAT. Then, I read Chasing Destiny, and all I thought was Holy, Megan Erickson did THAT.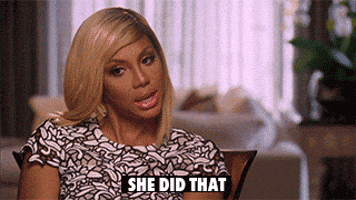 I've been dying over a Silver Tip Pack installment. I've been dreading reading about Bay with anyone other than Nash, because little dude stole my heart when he sacrificed himself for his pack. Fear not. Megan Erickson delivers. And ouch, did that hurt.
Life has been easy for anyone, especially not for Nash. Nash who sacrificed himself the last time we saw him, for the safety of his pack. Bay, who mourned him once, had to mourn losing him, yet again. He didn't even get to see him the second time, but life has a surprise for Bay and Nash.
We see Nash wanting and loving Bay, and Bay not wanting to let go Nash again. But, there are secrets everywhere, especially where Nash is concerned. The thing with this series is that it's action packed, even when it isn't filled with fighting scenes, because the secrets and plot twists keep on coming. But what the series excels in is the romance. This two are so sweet with each other, both willing to do everything and anything to keep the other safe. Don't let the sweetness fool you, though, these two are one dirty duo. And let me tell you, they get dirty. Enough that it could put them in danger, when a particular smell gets too strong. If you know what I mean.
This could be read as a stand-alone, but I would seriously advice against it. Both books, thus far, are so great and amazing. Both contribute to each other in ways that just makes the reading experience all the better.
I cannot wait to see who the next couple is, and I can't wait to see Nash and Bay (and a little someone) in the next installment.
Buy Here | Instagram | Goodreads| Tumblr | Twitter | Review of Book #1 Daring Fate