My rating: 4.5 out of 5 Stars
Received: ARC provided by A Novel Take PR
Publication Date:July 11, 2017
Publisher: Philtre Press
Point of View: First Person (Will & Amory)
Genres & Themes:  LGBTQ+, M/M Romance, Contemporary
BLURB:
Responsible, disciplined William Fox channeled his love for art and his faith in the rules into being an FBI Art Crimes agent. Right and wrong, justice and injustice—the differences are clear, and Will has spent his career drawing a line between them. Maybe his convictions have cost him relationships, but he's not willing to compromise what he knows is right. Until the night he meets Amory Vaughn.
As the head of his family's philanthropic foundation, Vaughn knows very well that being rich and powerful can get him almost anything he wants. And when he meets endearingly grumpy and slightly awkward William Fox, he wants him more than he's wanted anything. Vaughn is used to being desired for his name and his money, but Will doesn't care about either.
When Vaughn falls back on old habits and attempts to impress Will by stealing a painting Will admires, their nascent bond blows up in his face. But Vaughn isn't willing to give up on the glimpse of passion he saw the night he took Will apart. Before Will knows it, he's falling for the man he should have arrested, and Vaughn has to realize that some things can't be bought or stolen. Love has to be given freely. But can a man who lives by the rules, and a man who thinks the rules don't apply to him, ever see eye to eye?
Heart of the Steal is a standalone romance with a happy ending. It features a Southern gentleman who thinks he's always right, a buttoned-up FBI agent who secretly likes his buttons unbuttoned, and wall sex. And desk sex. And picnic blanket sex.
REVIEW:
Steal of my Heart—I mean Heart of the Steal by Avon Gale and Roan Parrish is the book I never thought of needing until they wrote it, and I'm baffled?
Let me tell you one of my most favorite manga was about a thief, who stole (ha!). One night, he was stealing from a house, but a guy was in the same room hiding and saw the thief…well, thieving. The police come a moment later, with the head of the police leading the investigation. Long story short—thief turns out to be the head police, and the guy ends up falling for the thief/police guy (there's a good reason why he's stealing, btw).
So, then, if this is my favorite manga, did I not think to get it in a novel format? I honestly am so ashamed of myself, but thankfully Avon Gale and Roan Parrish teamed up to write this beautiful, romantic, hilarious book.
Heart of the Steal is about Amory Vaugh and William Fox (completely in love with Amory's name, btw), a snobby wealthy philanthropist known for donating funds for the Arts, and the black-and-white view FBI officer.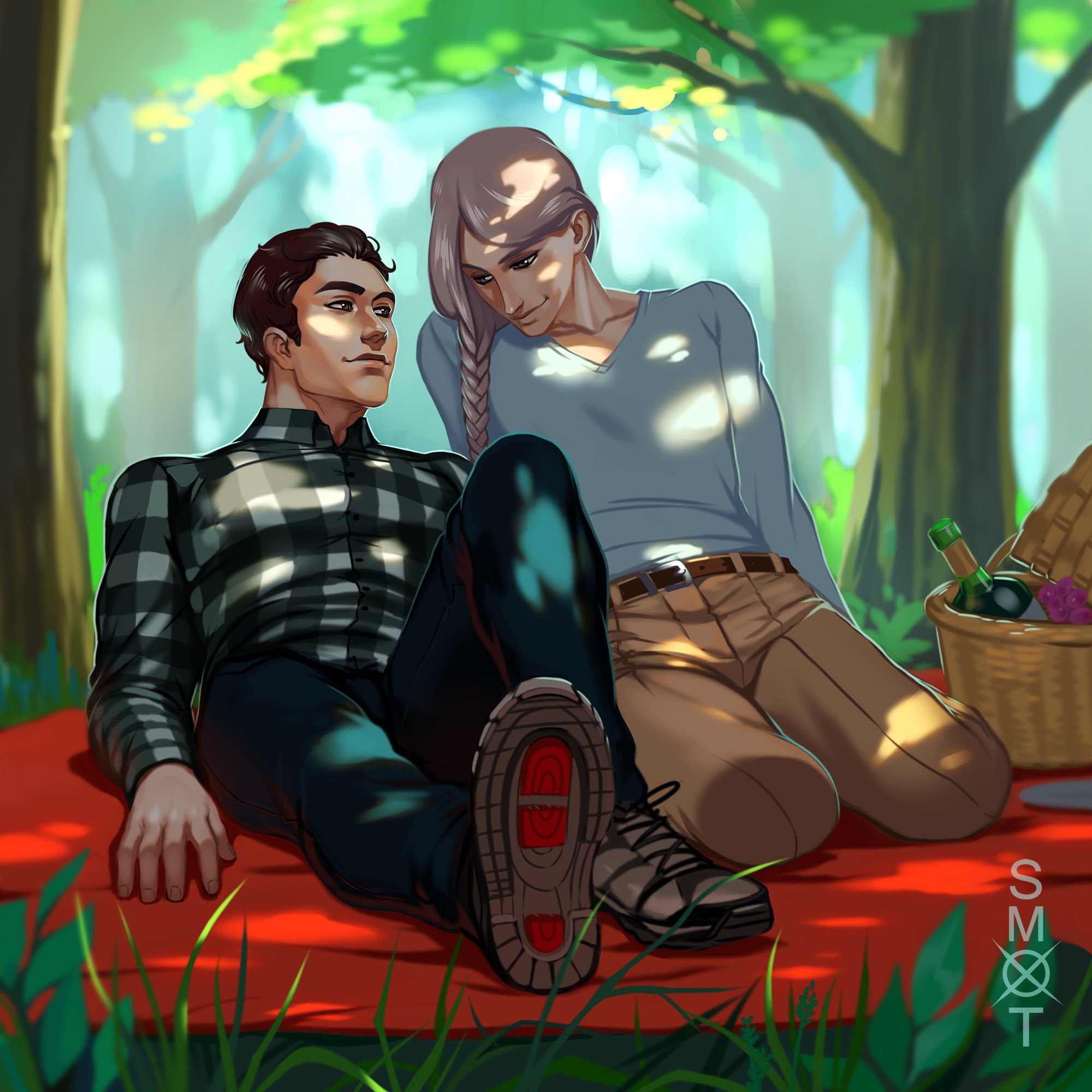 Listen. I didn't know snobby could be so adorable, and that impeccable manners was a thing that could be a thing (if that makes sense?), and Fox is an FBI who seems stuffy, but get him in bed with Amory and, trust me stick up his you-know-what is not a problem whatsoever.
And, hold up. The beginning might appear love at first sight for Amory, at least, but that is so not the case. I loved the chemistry, and resistance from Fox, in the beginning. Amory stealing a painting to catch a guy's attention was hilarious to me, and kinda swoony (but like don't do it in real life). But. Their relationship progresses naturally and so romantic. I love reading about couple going on dates whilst dating and this two were so adorable!
Of course there's angst, but surprisingly I could understand both of them and where they were coming from? Guys, this is a book about art thieving, ART FBI, pets (I mean I don't like cats but Amory and Will loving their cat is just so *sighhh*), dates, stealing from true snobs who hate art students.
If you don't think you need this book in your life, I think you might be wrong. Just saying.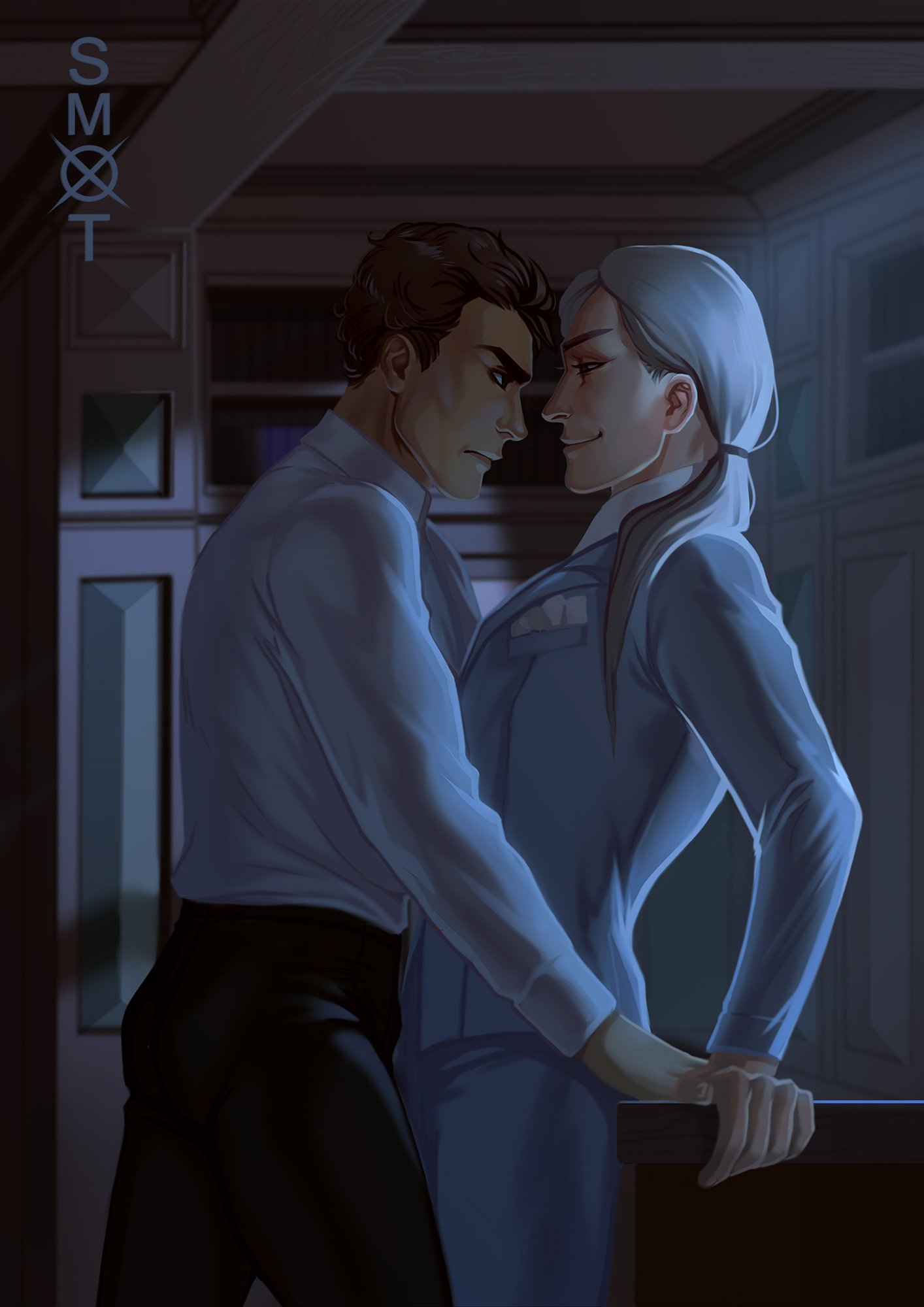 Buy Here | Instagram | Goodreads| Tumblr | Twitter |