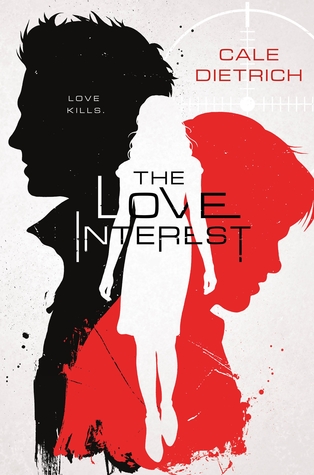 My rating: 4 of 5 stars
Received: ARC via Edelweiss
Publication Date:May 16th 2017
Publisher:Feiwel & Friends
Point of View: First Person (Caden)
Genres & Themes: Young Adult, LGBTQ+, Contemporary
BLURB:
There is a secret organization that cultivates teenage spies. The agents are called Love Interests because getting close to people destined for great power means getting valuable secrets.
Caden is a Nice: The boy next door, sculpted to physical perfection. Dylan is a Bad: The brooding, dark-souled guy, and dangerously handsome. The girl they are competing for is important to the organization, and each boy will pursue her. Will she choose a Nice or the Bad?
Both Caden and Dylan are living in the outside world for the first time. They are well-trained and at the top of their games. They have to be – whoever the girl doesn't choose will die.
What the boys don't expect are feelings that are outside of their training. Feelings that could kill them both.
REVIEW:
"Do you think you will fall in love with her?"

"It doesn't matter," I say. " She's the hero of this story, so how I feel is irrelevant." 
I sometimes feel like my life is made up by the books I've read, my future shaped by the movies I've, and songs sometimes make up my favorite quotes. So obviously that extends even to reading. Sometimes I'll read the plot line of something and in my head there this insert movie AU here sign going off. And ya'll know I love fanfics.
The Love Interest translated to This Means War AU. No lie, whilst watching that movie all I could think was what if Tom Hardy and Chris Pine would be fighting for Reese Witherspoon but end up falling for each other. W H O A . (I could also take Reese Witherspoon falling for a girl, and TH and CP falling for each other. D O U B L E   W H O A). But Hollywood stays sleeping and in came Cale Dietrich.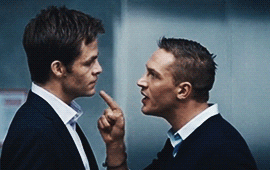 Imagine a spy school that cultivates tropes into skills, that trains teens into the boy-next-door and the brooding-ya-hero into winning the heart of their chosen in order to sell their secrets. The one who loses dies. The Good Boy and the Bad Boy are competing in a life or death game of love. Whilst winning over the girl they end up falling for each other. I am SHOOK.
I honestly don't know how to summarize what I felt whilst reading TLI. The aspect of YA tropes, plus being part of a decades long system, YA Contemporary but at the back something bigger, it all created this kind of fast-paced YA contemporary that will not let you put it down until you know what is going to happen.
Of course I like you. I like three things: Nicki Minaj, Star Wars, and you. 

"Don't talk about yourself in the past tense. Just…don't. I do like you, Dyl. You're…you're my favorite person."
There's so much that I like about TLI; I still love the premises, the idea behind it. I love how Caden battled with being Good, and what good really was. It was especially interesting to not know if Dyl was or wasn't plotting against Caden. But. At times I felt the writing forced. Sometimes the way that Juliet's parents, and secondary characters (Juliet, Natalie, Trevor) talked was kind off. Then something it was like the actions were just rushed to further the plot line and to go the way the author wanted it to go, if that makes sense?
For example: (Context: They're going on their first date, get referred to as Mrs. & Mr. Waitress (Caden refers to her as a girl in his POV) responds with:)
"Oh. My apologies. You seem to be very fond of each other, it radiates from you. It's a beautiful thing. Let me take you to your table."
Context: Caden has gotten hurt, first time meeting the family, again. Like boy has a wound. Juliet's mom says:
"You'll be fine. And be quick about it! I'm starving."
The ending seemed fitting? Because the readers always knows that there's only two possible solutions, really there's three as you see it play out in the end. It might feel rushed since the book is short, but unless this would have spanned two books then there really was only that way to end the book. And I actually really like the end, in fact there's this scene that I just adore in that pleasing, soft way.
"I'm the protagonist, fucker!"
In all, if you're looking for a light YA Contemporary, but with a bit of Fantasy & Adventure this book is the hybrid for you. Or if you want just a bit of everything in your coffee then this is it. 
"I don't exist to teach her a lesson, and it irks me that she thinks labeling me is okay now. Like, by liking guys, I automatically take on that role in her life. That I'm suddenly a supporting character in her story rather than the hero of my own."
Go read it
Buy Here | Instagram | Goodreads| Tumblr | Twitter | Pinterest Aesthetic Post