My rating: 4.5 of 5 stars
Received: ARC provided by Author/Publisher for an honest review *
Publication Date: November 14th 2016
Publisher: Megan Erickson
Point of View: First Person (Reese & Dare )
Genres & Themes:  MM Romance, LGBTQ+, Shifter, Werewolves, Paranormal
BLURB:
We all have tragic backstories in today's world.
I wake up chained to the wall of a dark cell aware of two things: I failed my sister, and I smell my enemy.
When I'm taken to meet Dare, the alpha of the Silver Tip pack, I'm sure I'm about to lose my throat. The last thing I expect is for the Alpha to recognize me as his fated mate. No way is he going to let me go now, and I still have to find a way to rescue my sister.
As I plot my escape to save her, I find that if I leave, Dare could be killed by power-hungry members of his pack. And now he's more to me than my fated mate—my heart is involved. With time ticking by on my sister's life, I have to make a choice I never thought I'd face—my sister's life or my mate's? That's if I can survive the undead shifters intent on killing me first…
REVIEW: 
"This is not your mother's Male/Male Romance Wolf Shifter book," byline written by Gigi, endorsed fully by me.
Except if my mother read any type of M/M romance wolf shifter book then I would definitely attend church every Sunday morning at 9 am. Which is to say you'd never willingly catch me being up at that time for anything other than work. And that my mother doesn't even know what m/m stands for…other than M&Ms.
I'm never one to kinkshame…okay, sometimes but for good reasons! so don't kinkshame me on wolf shifter books, okay? Sterek shifter AU's are me favorite. Mates, packs, I mean I even read the occasional MPREG from time to time.
This year I've read some amazing shifter books—the most, anticipated sequel, Fight the Tide, the most beautiful mates, Wolfsong, and the hottest of the hottest, Daring Fate.
Let me put it in simplest of terms: I wanted to reread this book two days after I was finished, and the book wasn't even out yet. I wanted the second book in the series not even a minute after I was done with the first, and the first wasn't even released yet.
Reese and Dare had me up at all hours of the night rushing to finish (i'm sure there's multiple innuendos in there, but yeah). The thing is that when the meat (heh) of the story happens you expect there to be a simple solution; Reese, just tell Dare about your sister. Reese, just go get your sister and be back. Reese, you don't know this guy all that much. Reese, the dicking is superb but like your sister.
But then, you read it and you're like damn, Resse, sucks to be you. He's between a rock and hard place…you know Dare's dick. Ha, okay, no. But almost so.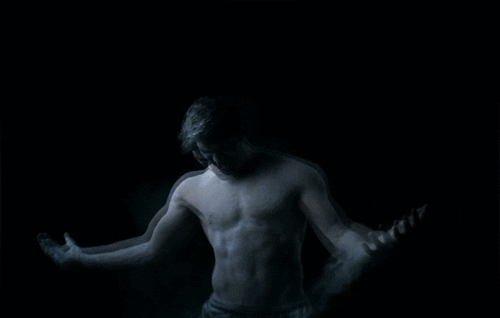 As for the Were/Werewolf lore, I loved the world building. But the dynamic and chemistry, and okay the amazing dicking (autocorrect came up with docking, and picking. what a prude) was absolutely was stole the show.
My apprehension was real at the blurb of this book, but Megan Erickson made me a believer. The plot is not shifter sex without plot. Weres, rescue missions, Noweres, mates, this book is one that will have you hooked since the beginning, and will not let up.
The sex was off the charts hot, and each scene just got better and better. Sometimes I just wanted them to stay in bed and just fuck their brains out….wait, that actually happened. As for the other characters…I love hearing and reading about them all. I need one of Dare's brother Befalling in love because my heart! And I actually really do need of Jude and G falling for each other, because what was happening in that room, you two?
Buy Here |Instagram | Goodreads| Tumblr | Twitter