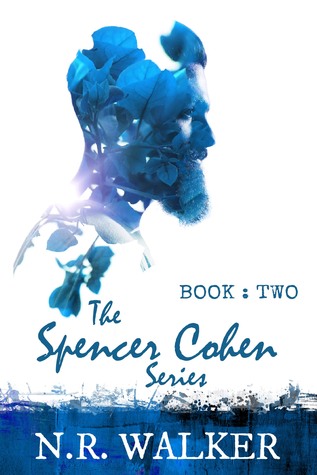 My rating: 5 of 5 stars
Received: ARC Provided by Author/Publisher
Publication Date:March 17th 2016
Publisher:BlueHeart Press
Point of View: First Person (Spencer & Andrew)
Genres & Themes: MM Romance, LGBTQ+, Romance, Contemporary
BLURB:
Finally going from fake-boyfriends to the real thing, Spencer Cohen and Andrew Landon are trying to take things slow. They know what they have could be something special and despite the flammable sexual tension, they don't want to crash and burn.
Spencer is learning to open up, sharing the secrets of his past with Andrew. Afraid to put his heart on the line, yet seemingly unable to stop it, Spencer knows he's falling in love with him. Andrew is petrified of leaping in blindly, yet it seems the slower they go, the faster they fall.
As they navigate their new relationship, Spencer worries Andrew will freak out when he takes on a new client. But it's not a normal case and Spencer soon realises things are not what they seem. When things take a downward turn and they work together to help the client, Spencer and Andrew need to decide if they're ready for the next step.
REVIEW:
We all know the dreaded sequel syndrome…come on, the one where the sequel doesn't live up to the first one, and you're wondering if maybe the writer took a break and then picked up the story and somewhere they forgot the magic. You're probably stricken with fear now, right? You're probably screaming in anger because you've been waiting, dammit! I'm here to tell you that N.R. Walker does NOT suffer from such phenomenon. Instead, I'm going to affirm, confirm, yell, vindicate, assert that Spencer Cohen Book Two was….better than the first, like whoa does it surpass it.
"They're not just tattoos," Andrew told her. "They're scars. Scars made from ink. He wears them for the world to see as daily reminders of who he is."
I love Tumblr posts, because they're relatable. They're the type of things that you constantly think about, but think that maybe you're the only one, and when you see it in a post you can't help but scream out, "Yesss! Same!" It's that thing you've been saying since forever, the thing you can't quiet articulate. And I mentioned in my review of Book One, and that is that book characters and interest aren't friends. There's lust, and chemistry connection, but once you're sated and sexually satisfied, can you talk? Can you carry out a conversation? Can you name what each others likes?
"I'd spent years not allowing myself to feel anything, and then this guy from the cover of Sexiest Geek Alive knocked me on my arse."

Spencer Cohen Book One says yes, we were friends and we found out we liked each other and clicked. Spencer Cohen Book Two says yes, we don't just stop being friends because we decided to try this relationship thing. It says, we go on dates because they're fun and we sex each other up.
One of the aspects that I absolutely loved was their dynamic, the way they laugh with each other instead of this constant angst. The sexual chemistry is there and the sexy times were amazing, and definitely worth the wait. What's more is how they go about it. Don't get me wrong I love smutty books, I love reading sex scenes, but it there isn't enough of those people that want to wait before they jump in with someone, regardless of what they're willing to do. I want more of the 'let's wait before we do this, let's go on dates and maybe see' plot lines.
Talking about cooking naked can make you come?

No, listening to your phone sex sounds totally make me come.

Oh.

Are you blushing?

Veto.
Remember that SC Book One was a foundation, and Book Two explores and expands. It answers questions. What happened with Spencer and his parents? How will everything work out between them? Will they buy more vinyls? WHAT ABOUT SPENCER'S JOB? WILL ANDREW BE OKAY WITH IT?
There's also another plot line and every time I have some mystery in books I try to figure it out before the MC's do and I CALLED IT! And I can't wait to know more about him and see him be embraced by Spencer's group/family and just give him some loving. I want him and Spencer to be bros, really.
"All right. But if it's gross, you owe me chocolate cake."

He laughed. "Deal."

"And the good stuff. I like mud cake with ganache. Not some supermarket bought one."

"You were going to get a me a store-bought one."
I was constantly laughing, and just waiting to see how they would surprise me and each other, see their little inside jokes resurface because I love it, and basically just enjoying the ride. Readers that are awaiting this sequel will NOT be disappointed. I think everyone will be find it worth the build it up, and just plain love it. And I definitely cannot wait for the third installment because I need more Spencer and Andrew in my life, and lemon gelato, and fake covers, and toothbrushes. TOOTHBRUSHES ARE SUPER IMPORTANT!
"And without my consent, with my defenses in ruins, while my brain was sleeping, my stupid heart went and fell headfirst into love."
PS. If I guy took my on bookstore and jazz dates, well let's just say I wouldn't be letting him go any time soon.
Favorite Quotes:
"I hated, where the characters picked over something stupid and miscommunication and pride fucked everything up, ran through my head. I hated that they wouldn't just grow the fuck up and talk to each other. It was cliché, it was immature, and I understood now that it was very fucking real."
"It always bothers me in movies with miscommunication as the trope. It's so cliché. And out of all the things Andrew, we're not cliché."
"And I have a stupid brain, so we make a good pair."
"At least your stupid brain has a filter." He blinked. "I didn't mean you actually had a stupid brain."
LOOK HOW PRETTY THAT COVER IS: