My rating: 4 of 5 stars
Received: ARC provided kindly by author/publisher
Publication Date:February 18th 2016
Publisher:BlueHeart Press
Point of View: First Person (Spencer)
Genres & Themes: MM Romance, LGBTQ+, Romance, Fake-Dating
BLURB:
Spencer Cohen is the guy who gets answers to relationship questions. Playing the role of the new lover, his job is to make his client's ex realise one of two things: he doesn't want to break up or he really does. Either way, his client gets answers.
The ex would either apologize and beg, or turn and walk. But in the end, Spencer's client won. If he wanted his ex back and got him, it was great. If the guy walked away, then as hard it was for the client, he knew it was over. Regardless of the outcome, Spencer's work was done.
Andrew Landon's ex left him without so much as an explanation. But his sister can't stand to see him miserable, so, much to Andrew's dismay, they hire Spencer to be Andrew's new boyfriend to get the ex back.
For Spencer, it is never personal. Merely a business transaction. No emotions, no strings, no complications.
Yeah right.
Even a blind man could see how this would end.
REVIEW:
This is how you write a well-developed love story. The Spencer Cohen Series has all the right ingredients to delve and morph into one epic novel. N.R. Walker found a formula that I've been wanting authors to explore…and that is the build. If we think about it love takes time, love is about knowing a person, love is those little things that build up to a whole lovely picture. This book gifts the reader with that. N.R. Walker didn't rush or force her characters to do anything, instead she let them get to know each other, slowly and with a naturalness that the reader savors.
Spencer Cohen is…well, he's a lumber sexual hipster…and he knows it. He's that guy who loves vinyls and Moroccan breakfasts, and keeping his favorite music store a secret from becoming mainstream.
"If there was a magazine called Sexy and Cool Cartoonographers Who Play Jazz Funk Piano and Watch Stanley Kubric Films, you'd be on the cover. Of every issue."
That quote is Andrew Landon. And you'll fall for him. Andrew surprised me as much as he surprised Spencer. He's genuinely fun and funny. He's refreshing, and I can't describe him more than that because I love that he went along with things and had fun.
"It was a sweet kiss, a kiss with promise. An everything kind of kiss."
The kiss is pretty much the promise to this novel. Spencer and Andrew have much more to go and Spencer Cohen (how cool is that name?) Book One is just an introduction to this two. The book has so much more to go and I can't wait too see where N.R. Walker is going with them. Individually and together. We still have to know a lot about Spencer, and I also want to know more about ex-boyfriend and hopefully some unanswered questions come up in the books to follow. I'm also hoping for a bit of a throw down.
"There is something cathartic about having your scars inked into your skins."
This series is definitely in my to-watch pile and I urge you all to check it out if not for the beautiful cover but for that sexy hunk of a man description! The book is fun and it's a BUILD, a built up to what i'm thinking is going to be pretty hot and romantic. 
Also, look at this covers!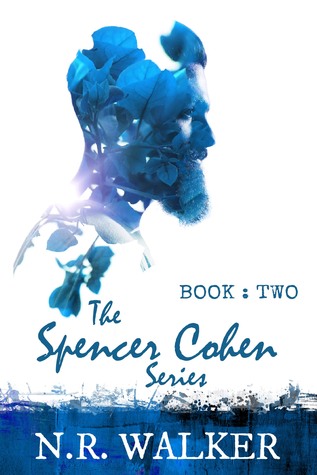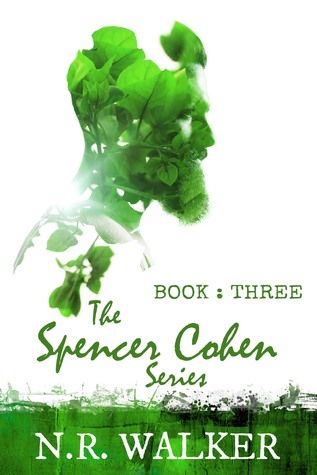 Check the series out here! Buy the series here!
What do you guys think about sexy lumbersexual hipsters? (I'm loving them for sure!)