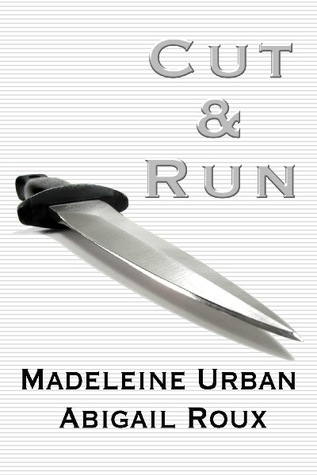 My rating: 4 of 5 stars
Received: Own
Publication Date: September 1st 2008
Publisher: Dreamspinner Press
Point of View: 3rd Person (Zane & Ty)
Genres & Themes: M/M Romance, LGBTQA+, Mystery, Crime, UST, Enemies to lovers, Suspense
BLURB:
A series of murders in New York City has stymied the police and FBI alike, and they suspect the culprit is a single killer sending an indecipherable message. But when the two federal agents assigned to the investigation are taken out, the FBI takes a more personal interest in the case. Special Agent Ty Grady is pulled out of undercover work after his case blows up in his face. He's cocky, abrasive, and indisputably the best at what he does. But when he's paired with Special Agent Zane Garrett, it's hate at first sight. Garrett is the perfect image of an agent: serious, sober, and focused, which makes their partnership a classic cliche: total opposites, good cop-bad cop, the odd couple. They both know immediately that their partnership will pose more of an obstacle than the lack of evidence left by the murderer. Practically before their special assignment starts, the murderer strikes again – this time at them. Now on the run, trying to track down a man who has focused on killing his pursuers, Grady and Garrett will have to figure out how to work together before they become two more notches in the murderer's knife."
REVIEW:
Let me introduce you:
Hurricane and Tornado
The natural disasters in this book, a beautiful chaos, nonetheless. But deadly to those around them, and to each other.
I think that ultimately what the catch phrase should be for this book.
This book was total chaos. A disaster, a disaster of action scenes, a disaster of injuries, a disaster of complex characters. And I was totally loving every second of it.
"They'd been flash and bang from the first moment they'd met."
It should be noted that this book is under the category enemies-to-lovers and I think that not a proper sum of what this couple was, because even when they were lovers there was still some of that underlying hating going on, but it was all the more hot because of it.
Zane and Ty are one of the most m/m complex characters, and frankly, I was not expecting that. Hell, I'm not even sure they're all that sane at the end of the book. Ty called Zane Jekyll and Hyde; Honey, that's you, too.
What starts off as foil characters, end up reverse and then reverse foil characters. Figure that out.
The banter. I was cracking up half of the book, and then trying to suppress my cackles, because I just knew one of them was going to explode. Making it all the better. This two are some alpha males, plain and simple. Some may argue that Zane had a stick up where the sun don't shine, but let's be real here and admit Ty does, too. Again, perfect foil characters who compliment and tear at each other.
As for the past lives of this sexy man? We don't get it, and since there is eight books, then we can gamble where we will get them.
I mean, this book was the perfect build up. Slow build between the characters with some simmering chemistry that just lashed out in the perfect moments.
The Plot and Other Sequences
If this is what Special Agent Grady specialized in and what he's the best at then
*raises hand* Can I get his job?
I do. Ty, you were right. CSI, NCIS, Law & Order, all those shows makes some of us better detectives. At least at solving TV shows and Book crime, because I call that perpetrator and plot line a mile away. I'm sorry to say that the(view spoiler) is kind oftrite it been done a million and two times. And then as to who the killer was? I SO CALLED IT!
Let's also go ahead and count the times the killer attempted against their lives:
TY: 2 (One severe injury, second a tad less)
Zane: 2 (Severely injured twice)
Half of the time I was going what the hell? Can this people get some work done without having to be bed-bound or in a hospital or in shock or just not plain working?
I also went ahead and took stock on the nickname(s) Ty had for Zane:
Nickname(s): Shuffleboard, Skippy, Sport, Robin, Sidekick, Garçon, Son, Spiderman, Serpico, Lone Star, Air Force, Numbnuts, Hoss, Bastard, Moron, Feeb, Priss, Spanky.
Mind you, there were more but it didn't constitute as nicknames just as derogatory terms.
Favorite Line:
"Are you feeling this, too?"

"No,"

"Me either,"
Incorporating the "Cut and Run" phrases was gold, and it went smoothly with the book and interactions. Even though this two are hot and cold, up and down, and all over the place, there were some very endearing and sweet moments. In all it's imperfections it was perfect.
I'm just scared at the how volatile this two are, and how that will transfer to the other books, because like I said they're a mess. They can be in cloud 9 in a second and the next in the pits of hell. I know I'm going to hurt.
Recommend: