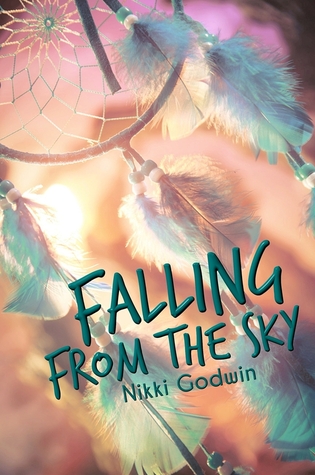 My rating: 5 of 5 stars
Received: Loaned via Booklending
Publication Date: February 21, 2014
Publisher: Createspac
Point of View: 3rd Person (Ridge)
Genres & Themes: M/M Romance, Young Adult, Coming of Age, Sports, LGBTQ
BLURB:
All stability in sixteen-year-old Ridge McCoy's life crashed and burned in the plane crash that killed his dad. This summer-long basketball camp is his chance to improve his skills and escape his problems back home. But his summer plans take a turn in an unexpected direction when he meets Micah Youngblood, the guy who runs the carousel at the local mall and has a reputation for devouring straight boys' heterosexuality for breakfast, alongside his chocolate chip pancakes.

Ridge needs a way to avoid the guys at camp, whose only quest for the summer is to drown in beer and hook up with girls. So when Micah offers to explain how the ten unique horses on the carousel are significant to his tribe, Ridge takes him up on it. Still, Ridge can't decide if this is a bad thing or not. All he knows is that he hasn't felt this alive since his dad fell from the sky, and as the horse adventures come to an end, Ridge finds himself falling as well – for Micah.
REVIEW:
Have you ever read a book that just feels like a dream? I mean, the soft and hazy kind. The type that makes you want to keep dreaming, and never wake up, and all you can think is, "Wow, this is such a good dream!" If you have then that's exactly how this book feels like. And the thing is….I have no idea why.
What I'm trying to say is that this book did something, and it did it so subtly that I couldn't help but want to keep dreaming, and still I'm hoping to fall asleep again and continue on with the dream: clarification: I want a sequel. Nikki, will you please continue Ridge's and Micah's story. Please, I'll bring you cookies (It works with my writer buddies).
"The only lyric I hear is the one asking me what I would do if I were falling from the sky."
This book was in no way perfect. I'm totally saying it was flawed, and it was beautiful. LGBT books with young adult characters are tricky, lets admit it. That's why some of us are scared to read them. Because we know the angst and the doubt and the searching we had at that age. Which is also why it's so important to keep reading them, to remind us that we don't have it all figured out, to have some patience with those younger than us.
" I swear, one of these days there's gonna be a headline that reads 'Ridge McCoy hit by car while praying for airplane."
Ridge is interesting, and so flawed, and so damaged. He's recently lost his father, and that's left him feeling like he's falling from the sky constantly. Truth is he's lost, very lost. And he needs to escape it all; his grieving mom, his brother, his girlfriend, his town, and the death of his father, which he doesn't realize.
In comes basketball camp, and the carousel, but most of all Micah Youngblood.
"I'm Micah. Youngblood." I was expecting something cooler. Like Blackfeather. Or Wolfcry. Something more Native American than Youngblood.
I loved the way Ridge is portrayed, and that the author didn't shy away from how a majority of people would think about Micah. Ridge points out how you can't make assumptions on guy's race based on a name, but he's constantly making assumption based on Micah's, and the way that's dealt with is important.
Micah is my favorite character. I love that kid. There's just something about him that makes you want to keep making him smile. For Ridge to keep making him smile.
It was so real, too. Yes, instant-love or the quick built on romance is good, nothing wrong with it. But seeing something grow and blossom is so gratifying, that you can't help but swoon and marvel at the sight. That's how Ridge and Micah were, they unfolded before each other. It wasn't about needing each other, it was about how they complemented each other, how happy they made each other.
I love the carousels, and their adventures. It makes me wish for summer days like those, for escapades and stories like Micah's.
" In this second of almost touching, I realize that falling for Micah-or any guy for that matter-will be a thousand times worse than falling from the sky."
The thing about YA LGBTQ books is that they have to talk about coming out, and the fear of coming out, because it's important. For them to tell their stories, to show how hard it is at that age when society is telling them it is not okay to feel they way they do, when it is okay, when they can love and be who they want to be. It goes for everyone, and so I feel like the angst isn't really angst or any slow paced theme, but the truth, the harsh reality of life.
This book is so lovely, that I want to annotate every bookmark I made on it, but I want you to read it and experience it for yourself.
I thank Nikki for "crappy shoes stories with stupid songs about falling from the sky," for colorful horses, for jumping off bridges, and Zombie Sanctuary 3, for blue candy rocks, and for two awesome love nerds.(less)